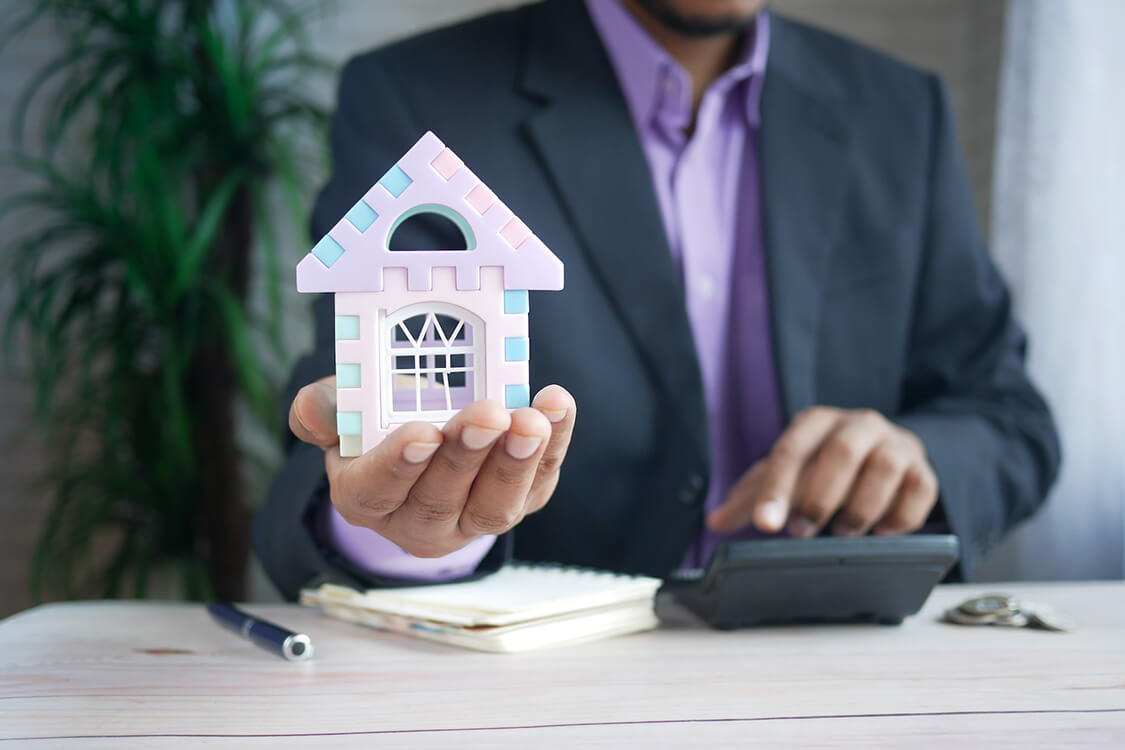 04 Jan

How to Find the Best Mortgage Broker

If you have decided to purchase a home or refinance your mortgage, you have a number of options available to you. Shopping around and contacting different lenders is one approach. But unless you have experience in real estate and or are knowledgeable about mortgages, it can be difficult to secure a mortgage contract with terms that are right for you. To make the process efficient as it can be, working with a mortgage broker is recommended.  

Mortgage brokers are specialized professionals that work with mortgage lenders on your behalf, helping you navigate the mortgage application process and find suitable mortgages for your individual needs. They may be able to provide access to more competitive mortgage rates and products from multiple lenders. Mortgage brokers also have the expertise to analyze your current situation and help you make informed decisions.

That said, not all mortgage brokers are created equally. Some are better than others, and some may be able to accommodate you more successfully than others. So how do you the best mortgage broker for your needs? Read on to find out.
Research Mortgage Brokers
To find the best mortgage brokers, you want to start by creating a list of potential brokers. Google or the Better Business Bureau (BBB) useful resources to help you find brokers in your area. You can also ask friends, family, and colleagues for recommendations of mortgage brokers they have worked with in the past to fill out your list.
Ensure they have the necessary credentials and are licensed to do business in your province. This may be surprising, but not all brokers are licensed professionals. Unlike in the US, where they have the Nationwide Mortgage Licensing System (NMLS), the provinces and territories in Canada individually regulate mortgage brokers, so you must verify the credentials of your prospective brokers by consulting the applicable governing body or registry for your location.
Doing your due diligence in this regard helps make sure you get trusted mortgage brokerage service from a broker that is accountable for upholding certain standards and best practices.
Make Sure They Have Relationships with Multiple Lenders
It is important to find a mortgage broker that has relationships with many lenders because this can increase your chances of getting approved for a mortgage and securing a better mortgage interest rate. Ideally your broker would have relationships with big banks, credit unions, and alternative lenders.
This is why independent brokers are so valuable. They do not work for a specific lender or financial institution, which allows them to develop more relationships.
When a mortgage broker has relationships with multiple lenders, they can shop around and compare mortgage loan rates and terms from different lenders to find the best option for you.  This can save you time and effort in the mortgage process, as you don't have to do the legwork of contacting and applying with multiple lenders on your own. Additionally, a mortgage broker with relationships with many lenders may have more leverage to negotiate better terms and lower mortgage payments on your behalf.
Compare Rates and Fees
By comparing rates from multiple mortgage brokers, you can ensure that you are getting the most competitive rate available.
Fees can vary significantly among mortgage brokers. These fees may include closing costs, origination fees, and other charges associated with obtaining a mortgage. By comparing fees from multiple brokers, you can identify the broker with the lowest overall fees and potentially save hundreds or even thousands of dollars over the life of your mortgage.
Confirm Their Availabilities – Make Sure They Work for You
When you're on the hunt for a mortgage broker, you must consider availability. The mortgage and real estate markets move quickly and if your chosen mortgage broker isn't available when you need them, you may lose out on the perfect home.
You want a mortgage broker that responds quickly, or at least within a reasonable timeframe, to your message and requests. Also, keep in mind not all mortgage brokers are willing or able to work outside standard 9-5 working hours, which can be inconvenient if you have a full time job or other commitments during this time. Consider these factors when making your decision to ensure that your mortgage needs are well taken care of in a timely manner.
Evaluate their Customer Service
When finding a mortgage broker, look for one with good judgment and the expertise to provide you with mortgage solutions tailored to your financial situation. Research their reviews and ask for references to confirm other clients with similar needs have had positive experiences with them. But most importantly, trust your instincts. You must feel comfortable trusting in and depending on your mortgage broker to help you with this major life decision.
A good mortgage broker will communicate clearly with you. They will take the time to go over the mortgage process in full detail, making sure that you have a solid understanding of every step. Thoroughly evaluating the reputation and customer service record of your mortgage broker will ensure that the process is as stress-free as possible.
Weigh The Benefits of Local Mortgage Brokers
Local mortgage brokers may offer a more personalized service than larger companies. They may also be more familiar with the local real estate market and can provide personalized advice based on your specific needs and circumstances.
Local mortgage brokers might also have a better grasp of the specific regulations and requirements for obtaining a mortgage in your area. This can be helpful in navigating the mortgage process and ensuring that you have all the necessary documentation, particularly if you are looking for pre-approved mortgages.
Additionally, local mortgage brokers likely have stronger relationships with local lenders, which can make it easier to secure a mortgage and potentially result in a better mortgage rate.
John Antle – Kelowna's Top Mortgage Broker
No matter if you are a first time home buyer, a homeowner searching for mortgage renewals, or just want some information, John Antle Mortgages can help.
As a leading Kelowna mortgage broker, John Antle, offers expertise and reputable brokerage services for all your mortgages needs. Contact John Antle today to get started!