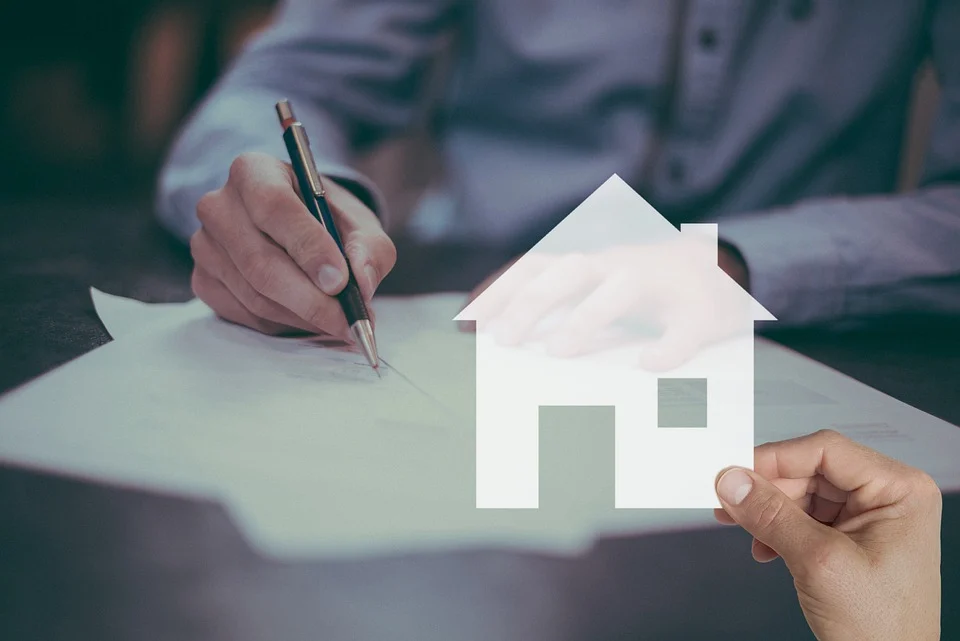 04 Apr

Why Use a Mortgage Broker?

Mortgage brokers connect you with direct lenders to ensure that you get the best deal. Instead of searching for a direct lender, filling out paperwork, evaluating interest rates and comparing mortgage rates, you'll get a mortgage broker who does all the work for you. All you'll have to do is discuss mortgage loans and choose the best loan for your situation. 

In addition to saving you time and money on mortgage financing, mortgage brokers offer knowledge and experience that more than compensate for the fees paid. When you work directly with brokers–not the banks–you'll get a head start before you move into your house. 
Brokers Work with Different Lenders 
As you talk to each lending institution, you'll weigh the pros and cons of their loan programs. Comparing interest rates, fees, terms and options takes time that you could spend preparing for your move. If you get frustrated, you'll give up and choose one mortgage lender that might not be right for your financial situation. 
Using a mortgage broker gives you access to various lenders without hours of work. Your mortgage professional reviews your options, then presents the information so you make an informed decision. No sticking with the wrong mortgage because a friend recommended the company or you don't have time to spare. You'll get the best suited mortgage from the start. 
Brokers Seek the Best Direct Lender 
After presenting several mortgage options, brokers narrow down your options to the best possible financial institution. You don't have to stick with their recommendations, but they make the mortgage process much quicker and easier. Do extra research on your own if you want to make sure. 
Once you choose a loan, brokers help you through the mortgage approval process so you can move in as soon as possible. They'll talk about current interest rates, closing costs and fees that you'll pay before you close on the house so you know what to expect. When you're well informed, you'll have no surprises during the application process. 
Brokers Have Connections in the Mortgage Industry 
As an individual, you may not have access to certain private lenders. You could miss out on a lower interest rate or decreased fees because the mortgage lenders wouldn't meet with you one-on-one. Since mortgage brokers work in the industry, they have connections to multiple lenders with different financing options. 
This could be great, whether you're interested in mortgage renewals, finding great deals on pre-approved mortgages, or if you want to refinance your mortgage. Some financial institutions offer an exclusive interest rate through your broker because mortgage brokers provide them with customers. This could save you hundreds or thousands of dollars during the length of your loan, freeing up money for the rest of your bills. 
Brokers Have Experience 
Mortgage brokers deal with home loans every day. They have years of experience in finding mortgage products, comparing interest rates, evaluating term lengths, gathering information and figuring out everything you need to start the loan process. They're also knowledgeable about specific institutions, loan officers and local banks. 
With independent mortgage brokers, you get access to information that you wouldn't have otherwise. You'll also get help with your mortgage application so you can get it right the first time instead of delaying the process with misfiled paperwork. 
Brokers Are Better for Credit Scores 
When you apply for a mortgage, the local bank performs a hard credit check, which lowers your credit score. If you decide that this lender isn't right for you, your credit score took a hit for no reason. Poor credit ratings make it harder to secure a mortgage in the future and have negative impacts on your personal finance. 
Mortgage brokers ensure that you apply for the right mortgage immediately, limiting the hard credit checks. They also evaluate your current credit score to find a loan that works for your situation. Instead of dropping your credit score, you'll build credit as you make your mortgage payments on time. With a high credit rating, you may qualify for additional loans for a car, business or personal expense. 
Brokers Help Clients in Varying Financial Situations 
If you have a low credit score, limited savings or difficulty securing a job, buying a house isn't necessarily out of your reach. Mortgage brokers work with clients in virtually every financial situation, from wealthy clients buying a second house to clients who live from paycheck to paycheck. As a result, they find options that you might not have considered. 
While mortgage brokers can't guarantee a loan, they compare options for low-income households. You could secure a house more quickly than you anticipated, providing stability for your family. Brokers also talk about improving your situation so you have a better chance of getting accepted for a mortgage. Even if you don't secure the loan today, you'll use this advice to manage your personal finances. 
Brokers Build a Relationship with You 
Your relationship with your mortgage broker doesn't end when you close on the house. If you decide to buy an investment property, need a commercial mortgage for your business or can't keep up with your current mortgage, you won't have to start from the beginning. Instead, you'll call your mortgage broker for help with the next phase in the process. 
Similarly, your broker doesn't just do the work for you – they discuss the process every step of the way so you learn about banks, mortgages and interest rates in your area. You'll use this knowledge throughout the term of your loan. They'll also talk about working with banks, loan officers and real estate agents so you approach these professionals without feeling intimidated. 
Reach Out to a Mortgage Broker 
Start the process today by reaching out to a professional mortgage broker. For over a decade, John Antle has helped clients review their financial situation, compare loan options and apply for the right mortgage so they can start the next chapter of their lives. John Antle's services include assistance with buying a house, renewing your mortgage, buying an investment property and reviewing commercial mortgages. 
To start, use the online mortgage calculator to get a house payment estimate, then contact John Antle to begin the loan searching process. Sign up for our newsletter and follow us on social media to stay in touch with British Columbia's award-winning mortgage broker.