14 Dec

Six Staging Tips to Sell Your Home This Holiday Season

Selling your home in Kelowna over the holiday season doesn't need to be stressful or time consuming. Take advantage of the low competition and highly motivated home buyers throughout the Kelowna area with our top six staging tips for selling your home this holiday.

John Antle is a knowledgeable mortgage broker and finance professional with over 13 years of experience within investment consulting, financial planning, and mortgage consulting throughout Kelowna.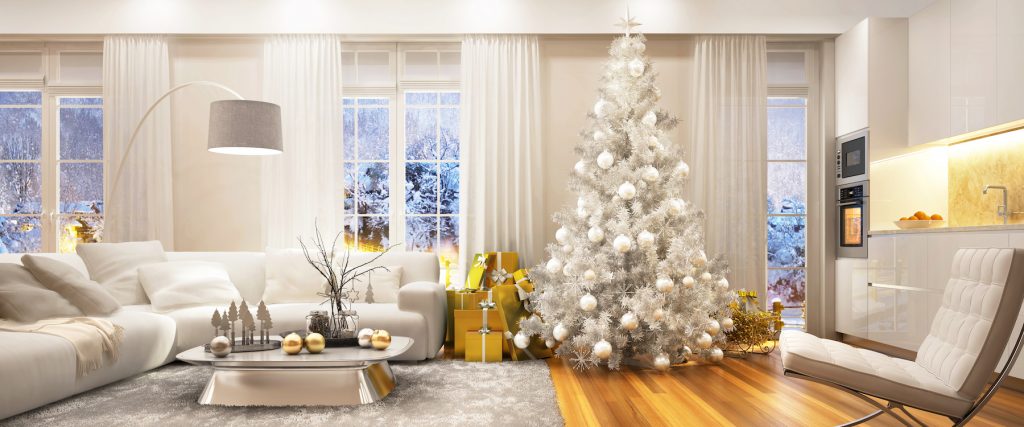 1. Clean and Staged:
Before you can decorate your home for the holidays, it needs to be cleaned and cleared of clutter. Everything should have a purpose, a place, and it needs to fit in with the decor. The decorations you put up after the house has been staged are features that complement your decor, not the focus. When choosing your holiday decorations, stick with the classics.
2. Simple Outdoor Decorations:
The first thing buyers see and assess is the outside of your house. Holiday decorations can be distracting and deter future buyers. Realtor experts advise either foregoing Christmas decorations, or keeping them to a minimum. Simple white lights and classic decorations, such as a wreath, add a festive touch without distracting buyers from the property. Avoid large items, such as inflatable snowmen, large decorative candy canes, or other kitsch holiday decorations. Bottom line, keep it simple and impersonal.
3. Complementary Indoor Holiday Ornaments:
Along the same lines as the outdoor decorations, less is more. Christmas trees are often the pinnacle of your living space during the holidays, but when you're selling your home, it can make a space look crowded. Your Christmas tree should be an accessory that fits in with your everyday decor, which means ornaments that match and complement the space.
4. Accentuate the Positives:
You know what the best features of your home, so demonstrate these to buyers as best as you can. Use simple decorations to draw attention to details, such as large bay windows with a beautiful view of Kelowna and the mountains. Add tasteful garland around your beautiful fireplace, or hang simple ornaments around your mantle.
5. Comfortable and Inviting Atmosphere:
Buyers want a cozy and inviting space that they can see themselves living in. Using subtle decorations or ornaments, such as holiday scented candles, mistletoe, or a Christmas wreath, creates an inviting space for buyers without being overwhelming. If you have a fireplace, light it up for those chilly winter days in Kelowna.
6. Warm Seasonal Lighting:
Using lighting to add warmth, both indoors and outdoors. Simple white lights, candles, and home lighting will show buyers your house in the best light. Avoid colourful Christmas lights that distract buyers.
At

John Antle Mortgages

, we can help you make informed decisions whether you're selecting mortgage options, renewing your mortgage, or you're a first time buyer.

Contact us

today to discuss your options and work with Kelowna's top mortgage brokers.